Ordering a Habitat or giving an assignment.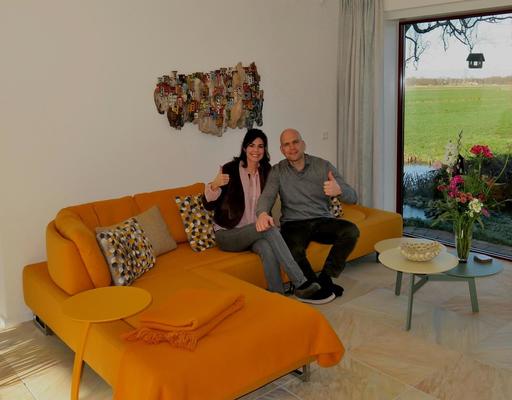 Of course it is possible to purchase a Habitat. You can buy an available one for the price, mentioned on the website. It can also be very interesting to give an assignment. In that case you decide the sizes, the direction (horizontal or vertical) the kind of work you would like and you can have some saying in the choice of colors. The price of a work of art depends on the sizes and the type of work. An assignment is not more expensive than an existing art work but it offers more possibilities. Often the interior of the client is the starting point for an assignment. Next to that, the available budget may also be the starting point of negotiations.
The fact I live on Bonaire doesn't have to be a problem at all. For transport, all art works are packed very thoroughly to minimize the chances of damage. After reaching an agreement you will be sent pictures of the process of making, so you can see how things are done. For me nothing is more fun than making clients happy with a Habitat, especially made for them!